In the annals of modern Nigeria's history, there is a tapestry woven with the iconic threads of visionary thinkers, relentless pioneers, and transformative figures. As we stand at the crossroads of time, reflecting on the remarkable journey that has brought us to this juncture, we proudly present a first-of-its-kind compendium that pays homage to the 25 Greatest Nigerians of Modern Nigeria.
This list recognises Nigerians whose impact will continue to resonate across generations, whose ideas and endeavours have stood the test of time, and whose unyielding determination has sculpted the landscape of our nation's progress and, in some cases, regression.
From ground-breaking innovations to pivotal leadership decisions by political and social moguls who have reshaped the course of our collective destiny, each individual on this list etched their name into the fabric of Nigeria's story. As we unveil this definitive list, we invite you to join us on a journey through the lives and legacies of those who have left an indelible mark on modern Nigeria.
However, in a list of 25, there are bound to be claims for more people to be added. The honorees are listed in alphabetical order below. This is a project of Nigeria History Renaissance.
Abubakar Tafawa Balewa
Abubakar Tafawa Balewa was a revered statesman and Nigeria's first Prime Minister whose significant contributions to the nation's struggle for independence shaped early post-independence governance. Balewa worked to develop Nigeria's infrastructure and shape her early foreign policy.
He was influential in forming the Organisation of African Unity (OAU) and fiercely vocal in condemning the Sharpeville massacre in South Africa. Knighted in 1960 by Queen Elizabeth II, he remained Prime Minister until he was killed in the 1996 military coup.
Ahmadu Bello
Ahmadu Bello was Northern Nigeria's first and only Premier, occupying the position from 1954 till his assassination in the 1966 coup led by Major Chukwuma Kaduna Nzeogwu. One of the region's brightest minds at the time, he masterminded the formation of the Northern People's Congress, which articulated and represented the region's interests and went on to dominate national politics.
Bello was a visionary leader who contributed immensely to developing his region and Nigeria's fight for independence from colonial rule. As premier, he was responsible for multiple infrastructural, education, health, and social development programmes and was instrumental in establishing Ahmadu Bello University in Zaria.
Although he is generally considered one of the founders of modern Nigeria, Bello attracted widespread criticism for his northernization policy. He was also considered dictatorial, suppressing opposition and dissent. Yet, he remains a national hero and a symbol of northern pride and unity.
Akinwunmi Adesina
Dr Akinwunmi A. Adesina is the 8th elected President of the African Development Bank Group. In 2019, he masterminded the group's highest ever capital increase, from $93 billion to $208 billion.
As Minister of Agriculture in Nigeria from 2011 to 2015, he ended 40 years of corruption in the fertiliser sector by introducing an innovative electronic wallet system.
He won the World Food Prize in 2017 and was named African of the Year 2019 by the African Leadership magazine.
Aliko Dangote
Aliko Dangote is the richest black man in the world and one of the largest private-sector employers in Nigeria.
He has been Africa's richest man for 12 years and is worth $13.5 billion by current estimations. His Dangote Group is the most valuable conglomerate in West Africa, with investments in multiple sectors.
He has received many awards and holds Nigeria's second-highest honour, the Grand Commander of the Order of the Niger (GCON).
Aminat J Mohammed
Aminat J Mohammed, the fifth Deputy Secretary-General of the United Nations, is the first Nigerian and second African woman appointed to occupy that office.
Before joining the UN, Ms Mohammed worked for three successive administrations in Nigeria, serving as Special Advisor on the Millennium Development Goals and as Minister of Environment.
In 2022, she received Nigeria's second highest honour of Grand Commander of the Order of the Niger (GCON) from President Muhammadu Buhari.
Anthony Oluwafemi Olaseni Joshua
Anthony Oluwafemi Olaseni Joshua is a two-time former unified world heavyweight champion. He held the World Boxing Association (WBA) (Super version), International Boxing Federation (IBF), and World Boxing Organization (WBO) titles twice between 2016 and 2021.
A British professional boxer with Nigerian heritage, he is only the second British boxer to unify the WBA, WBO, IBF and IBO titles and the first to do so in the four-belt era.
Joshua is easily one of Nigeria's greatest athletes. His boxing record stands at 25 wins (22 knockouts) and 3 losses. Though he was once refused the opportunity to represent Nigeria at the Olympics, he has never been coy about his Nigerian roots, and he channels his Nigerian spirit even on his fight nights.
His most recent fight was against Robert Helenius on August 12th, 2023 at London's O2 Arena, where Joshua won by knockout in the seventh round, setting up a potential mega-fight with Deontay Wilder in early 2024.
Ben Enwonwu
Ben Enwonwu, also known as Odinigwe Benedict Chukwukadibia Enwonwu, was a Nigerian painter and sculptor widely recognised as the most influential African artist of the 20th century and a pioneer who blazed a trail for African Modernism, combining critical acclaim with commercial success on the international art stage in a career spanning almost five decades.
One of the first African artists to win critical acclaim, having exhibited in August exhibition spaces in Europe and the United States, he received many awards for his contributions to art.
In 1955 he was awarded an MBE by Queen Elizabeth II for his contributions to the arts. The following year he became the first African artist to receive a royal commission when The Queen sat for a bronze sculpture positioned at the entrance of Lagos Parliament Buildings.
In 1980 he was awarded the National Order of Merit by the Nigerian government for his invaluable contribution to Nigeria's arts and culture scene.
Chike Obi
Chike Obi was the first Nigerian to hold a doctorate in mathematics. A politician, mathematician, and professor, he participated in Nigeria's independence talks in London in 1957 and 1958.
He also won the Sigvard Eklund Prize for original work in differential equations and found an elementary proof of Fermat's Last Theorem. A Fellow of the Nigerian Academy of Science, Obi received the national honour of Commander of the Order of the Niger (CON).
Chinua Achebe
Chinua Achebe is arguably Nigeria's most successful and influential writer of all time. His life and writing was devoted to creating and sharing original African stories with the world.
His first novel Things Fall Apart was published in 1958 and has been translated into over 40 languages. It remains required reading in many high schools and colleges worldwide. Over the next decade, he wrote four more novels, including No Longer at Ease, Arrow of God, A Man of the People, and Anthills of the Savannah.
But Achebe's trailblazing literary efforts transcend his writings. His connection with Heinemann facilitated the Heinemann African Writers Series, which published over 300 books between 1962 and 2003, exposing many African writers to an international audience.
He received many awards and honours for his literary achievements, including the 2007 Man Booker International Prize.
Outside the literary scene, Achebe was an ambassador for the Biafran independence movement during the Nigerian Civil War and wrote about his experiences in his memoir There Was a Country.
Chimamanda Ngozi Adichie
Chimamanda Ngozi Adichie is an acclaimed writer and feminist icon. Her works have been translated into over 30 languages worldwide and won multiple awards, including the Commonwealth Writers' Prize, the Orange Prize, and the US National Book Critics Circle Award.
An embodiment of many firsts, Chimamanda is the first Nigerian and youngest African to receive the UN Foundation Global Leadership Award, the first woman to receive a chieftaincy title in her hometown Abba, and the first person to represent the iconic Dior handbag, Lady 95.22.
In 2022, she became the first African woman to join the ranks of Oprah Winfrey and Muhammadu Ali to receive the W.E.B Du Bois Medal, Harvard University's highest honour in African and African American studies. She has been recognised by TIME Magazine as one of 100 Most Influential People in the World and Fortune Magazine's 50 Greatest Leaders.
Dora Nkem Akunyili
Dora Nkem Akunyili is Nigeria's most widely acclaimed Director-General of the National Agency for Food and Drug Administration and Control (NAFDAC), where she served from 2001 to 2008. Specially motivated to attack the country's counterfeit drug problem by the loss of her sister, aged 21, to injections of fake insulin as part of regular diabetes treatment, she harnessed the human and material resources available to her for maximum impact.
Under her leadership, the agency broadcast jingles on radio and television to make the public aware of the dangers of substandard drugs and encourage people to report suspicious drugs while also publishing lists of counterfeit products regularly in the newspapers. Her tenure as DG won her international acclaim and numerous accolades in the process.
She was also the Federal Minister of Information & Communication from December 17, 2008, to December 15, 2010, during which she launched a campaign with the slogan "Nigeria: Good People, Great Nation" to rebrand Nigeria.
Emeka Anyaoku
Emeka Anyaoku, Nigerian diplomat and statesman, served as the third Secretary-General of the Commonwealth of Nations from 1990 to 2000.
The first African to occupy that lofty position, he is widely regarded as one of the most influential and respected figures in African politics and international affairs, having played a key role in promoting democracy, human rights, good governance, and multilateral cooperation among the Commonwealth member states.
Asides advocating for environmental protection, debt relief, and multilateral cooperation among nations, he also mediated several conflicts and crises in Africa and beyond, such as in South Africa, Zimbabwe, Sierra Leone, Cameroon, and Fiji.
He has received numerous awards and honours for his contributions to peace and development, including the Order of the Federal Republic of Nigeria, the Order of St Michael and St George, the Order of the Companions of O. R. Tambo, and the Nobel Peace Prize nomination.
Fela Kuti
Fela Kuti was a Nigerian musician and activist who pioneered the modern style of Afrobeat, a fusion of American blues, jazz, and funk with traditional highlife Yoruba music.
He started his sojourn as a professional musician while studying Classical Music at Trinity College London. His music became increasingly politicised after his 1969 tour of the United States, where the politics of Malcolm X, the Black Panthers, and other militants influenced him. He encouraged social change in his songs, decrying oppression by Nigeria's military government.
Fela's impact and importance to the global musical village is almost impossible to overstate. As a producer, multi-instrumentalist, and bandleader with a larger-than-life personality, he turned the afrobeat into a global phenomenon and was ranked alongside the likes of Bob Marley for being a voice for the country's masses.
Despite his rigorous push for a Nigeria that works for all, Fela often provoked controversy by promoting indulgence in sex, polygamy, and drugs, especially marijuana. Yet, his music reverberates worldwide over two and a half decades since his passing.
Funmilayo Ransome-Kuti
Funmilayo Ransome-Kuti was a trailblazing Nigerian activist, and women's rights advocate esteemed in Nigeria's history as a driving force for social change and gender equality. As a suffragist, she fought for women's rights to participate in governance and decision-making, championing their political empowerment.
She was the first female student to be admitted into Abeokuta Grammar School and founded the Abeokuta Women's Union, one of the 20th century's most important social organisations.
Mike Adenuga
Whenever Dr Mike Adenuga's name comes up, most Nigerians think first of Globacom. And that is understandable given the telecommunications company's position as Nigeria's revolutionary and second-largest telecom operator, with substantial infrastructure stretching from Europe to West Africa.
Globacom was first to introduce the "impossible" per-second-billing mode, forcing the industry to follow suit. Coming from the first fully Nigerian-owned telecoms company, it was a revolution on dual fronts. But that wasn't Adenuga's first landmark.
In 1991, his Consolidated Oil Company became the first indigenous oil company to discover oil in commercial quantities in the shallow waters of Ondo State, southwestern Nigeria, in what was considered a daredevil misadventure. But not one to chicken out of risky but highly profitable ventures, he went all out, and fame and fortune smiled on him.
His forays into banking, manufacturing, oil and gas, real estate, hospitality, construction, commodities, and telecoms readily make him the best-kept treasure in Africa. He avoids politics like a plague and has acquired the sobriquet of "The Spirit of Africa" for keeping his superlative achievements under the radar.
Aside from creating stupendous opportunities in Nigeria and beyond, Adenuga has been deliberate in his philanthropic efforts, contributing significantly to education, healthcare, and social development projects in Nigeria and other African countries through his Mike Adenuga Foundation. He has also been a stern supporter of Nigeria's entertainment industry, and sports, signing off on multiple endorsement deals worth billions of Naira.
Moshood Abiola
Moshood Abiola was a prominent Nigerian entrepreneur, publisher, and politician who became a martyr for democracy in Nigeria. He founded several businesses across multiple industries, including a publishing house, a newspaper syndicate, and an airline, culminating in him winning the 1988 International Businessman of the Year award.
Apart from his business acumen, Abiola was also well-known as a philanthropist. His journey to posterity, however, started when he contested for and won the presidency of Nigeria under the canopy of the Social Democratic Party in 1993. But the military government of the time annulled the elections before the electoral body announced official results.
Abiola declared himself the country's president and was swiftly arrested and detained on charges of treason and seditious offences until he died in 1998.
In 2018, he was posthumously awarded the highest national honour of Grand Commander of the Order of the Federal Republic (GCFR), typically reserved for heads of state.
Ngozi Okonjo-Iweala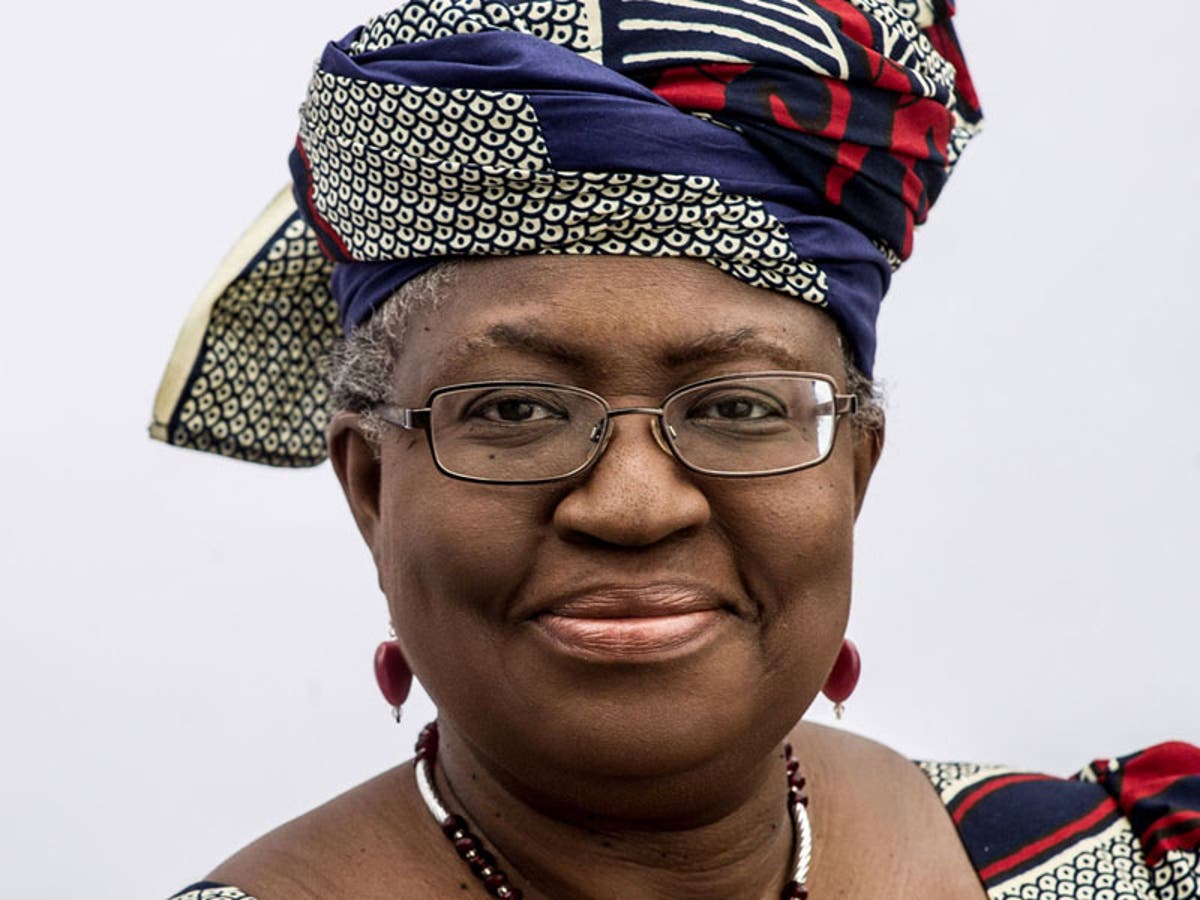 Ngozi Okonjo-Iweala is the first woman and African to serve as the Director-General of the World Trade Organisation. An international development expert of global repute, she has over 30 years of experience in leadership roles at the World Bank, where she rose to the rank of Managing Director and oversaw operations in Africa, South Asia, Europe and Central Asia.
Twice, she served as Nigeria's Finance Minister and is credited with spearheading various fiscal and financial reforms that improved the country's stability and energised her fight against corruption. She is most recognised for leading the team that negotiated the cancellation of 60% of Nigeria's external debt. Thanks to an innovative buy-back mechanism, that deal reduced the county's external indebtedness from $35 billion to $5 billion.
She has received numerous awards and honours, including the Time 100 list, the Forbes Africa Person of the Year, and the Aspen Institute's Madeleine Albright Award.
Nnamdi Azikiwe
Nnamdi Azikiwe was a politician and activist who played a pivotal role in the country's journey towards independence and its subsequent development. The Owelle-Osowa-Anya of Onitsha was one of Nigeria's three National Heroes. He became the premier of Nigeria's Eastern Region in 1954.
In 1960, he became Nigeria's governor-general and, in 1963, Nigeria's first president. Known by his admirers as "the Great Zik of Africa," he also established the University of Nigeria, Nsukka.
Obafemi Awolowo
Obafemi Awolowo was one western Nigeria's most influential voices during the independence struggle. For almost five decades, since the 1930s, Awolowo was part of most politicking of significance in Nigeria, starting with his active involvement with the Lagos Youth Movement—later the Nigerian Youth Movement.
He also formed the Egbe Omo Odùduwà, which later became The Action Group that dominated politics in western Nigeria.
Awolowo cemented his place in history for his exploits as the Premier of the Western Region, introducing primary education for all and free healthcare for children in the region, among other policies, which other regions eventually emulated. He also financed the establishment of the first television station in Africa and the construction of Nigeria's first stadium.
He served on the National Conciliation Committee that tried unsuccessfully to mediate a rift between the federal government and the Eastern Region. Although it's been over three decades since his passing, his progressive ideologies still underscore political activities in Nigeria.
Olusegun Obasanjo
Olusegun Obasanjo played a vital role as a military officer in the Nigerian Civil War, contributing to the nation's unity and stability. He is Africa's first Head of State to relinquish power to a democratically-elected government.
His leadership qualities were also evident when he became president in 1999, marking Nigeria's return to democracy after years of military rule. In 2007, he also became the first civilian president to successfully hand over power to another democratically elected government.
Shehu Shagari
Shehu Shagari was a Nigerian politician who served as the only president of Nigeria's second republic between 1979 and 1983.
The first civilian leader to take office under a constitution modelled on that of the United States, he is best remembered for introducing the Green Revolution for farmers, the low-cost Housing scheme, the Kaduna refinery and the completion of the steel plant at Ajaokuta.
Stephen Keshi
Stephen Keshi was a player, coach, and inspirational leader who played a pivotal role in shaping the nation's football culture and success.
He captained the national team to its historic triumph at the 1994 African Cup of Nations. In 2013, he won the trophy again as a coach, becoming one of just two persons in history to achieve that feat.
Keshi is also fondly remembered for leading Togo to her first and only appearance at the World Cup finals.
Wole Soyinka
Wole Soyinka is a literary giant and cultural icon who has profoundly impacted modern Nigeria through his literary achievements, activism, and critical engagement with societal issues.
In 1986, he became the first African writer to be awarded the Nobel Prize for Literature and remains the only Nigerian to win the Prize. Soyinka also won the 1993 Academy of Achievement Golden Plate Award, among other prestigious accolades.
Yakubu Gowon
Yakubu Gowon was the head of state during Nigeria's civil war. The first 4-Star General in the history of the Nigerian Army, he served in various capacities and challenging appointments as an officer as well as a national leader.
The highly-decorated general holds a PhD in Political Science from the University of Warwick, United Kingdom. He is remembered for ensuring the unification of Nigeria by ending the Civil War.